William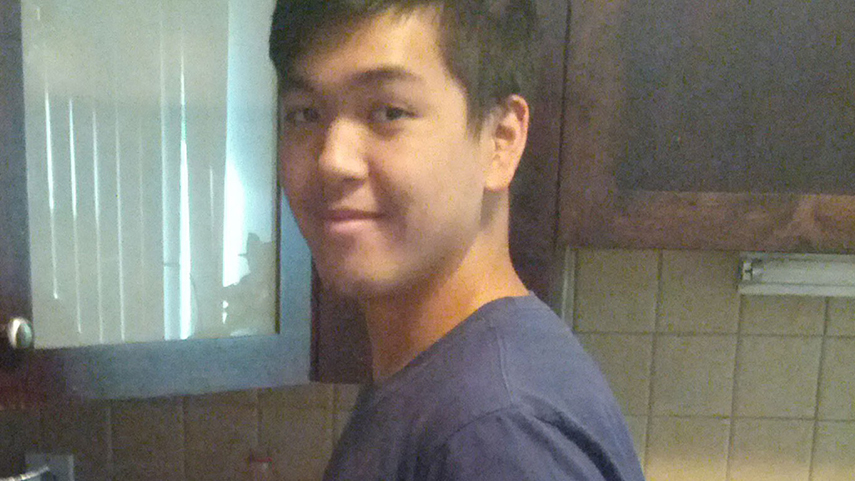 Thanks to a generous grant by the STAND Foundation, William Vallejo, a Grade 12 student at Van Tech is going to be able to pursue his dream of becoming a professional cook. Vallejo will be using his grant to pay for his ACE IT Culinary program. The money will cover the costs of his cooking equipment and textbooks.
"It just made me feel really great. At first, I thought my mom couldn't pay for it as she was helping for my brother who was studying in Toronto. She couldn't help me too and I didn't think I could attend the ACE IT program," says Vallejo. "But when my counsellor told me STAND was going to help me, I felt really great."
Vallejo says he loves to make Filipino cuisine like Adobo, which is a salty meat dish as well as Ponce, which is a traditional noodle dish. He says Chef Bobby Flay is his favorite "celebrity chef", but it is his mother, who is a cafeteria worker in the VSB, who is his true inspiration.
He says the first day he started cooking with his mom preparing a Filipino soup with fish, cabbage, ginger and jalapenos, he knew he'd found his calling. After spending the afternoon chopping vegetables and doing most of the food prep, his mother came over to the pot to taste his creation. "She said it was really good," he says. "Then she started telling her friends how I should be a cook. It made me feel great and I started to feel like a professional cook even though I'm just a beginner."
The young chef is looking forward to growing as a cook as he practices his trade in Van Tech's teaching kitchen. "When I'm in the kitchen, I feel really great," he says. "I feel awake and really alive. I feel like I can do it for days at a time."