Tim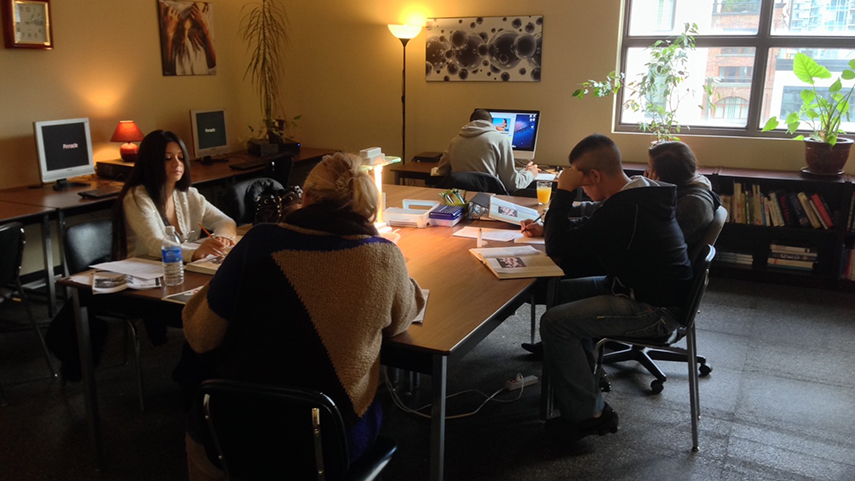 "I was always interested in real estate," says Tim, 20-year-old Vancouver student. "But I never really knew where to start or if it was something I was capable of pursuing."
During high school Tim was struck by a car and suffered injuries that affected his cognitive functions, making it difficult to learn in a traditional learning environment. "I transferred through multiple schools and even had to repeat grades several times. I just wasn't learning the way I used to," Tim remembers. "But then I was transferred into the Pinnacle Alternative School, which really helped me find my strengths and weaknesses."
After graduating from Pinnacle, Tim was awarded a grant from the STAND Foundation. Because of this, he was able to successfully enroll in the mortgage broker course at Sauder School of Business at UBC.
"The brokering course has really appealed to my interests and I feel that my characteristics are well suited to the field," he says.
The grant from STAND has helped him focus on his education and not worry about the financial stresses of going to school and supporting himself. "I live on my own," says Tim. "To be able to pay all my bills and pay for schooling at the same time would be incredibly difficult. STAND has really helped take the pressure off and let me focus on reaching my potential and achieving my educational goals."
The STAND mentorship program has also proven beneficial for this bright young student.
"I meet with my mentor about every week or two and I've been exposed to all different aspects of the real estate business because of it. I've found the program has helped me expand my horizons and break a lot of limitations that I had put on myself," he says. "My goals seems a lot closer in reach now thanks to the STAND Foundation's support and the support of my mentor."