Brittany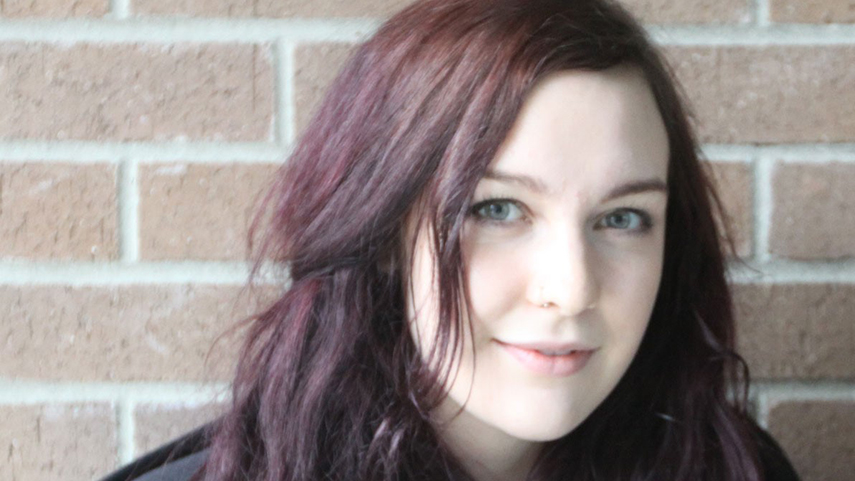 Brittany says she's having a blast at Langara where she's studying psychology and philosophy with an eye on French as well. Brittany is working hard on her course work to pump up her grades and eventually hopes to transition to Simon Fraser University where she says she hopes to embark on a career in mental health. In between courses and studying Brittany makes ends meet by working part time at a small locally owned company and volunteers her time at UBC hospital to help people suffering from mental health challenges.
Brittany is the first to admit that she might not be set on her path of success without the support of the STAND Foundation. Thanks to STAND and its generous backers, Brittany says she received a full scholarship to attend Langara. But prior to Langara and STAND, Brittany admits life was a bit more touch and go. After moving from Surrey and studying for a brief stint at Van Tech, Brittany decided she likes Britannia's environment more. She moved over to that school but struggled with her home life as she bounced in and out of her mother's home and onto various couches of her friends. The lack of certainty in her family life made even routine registration forms a hassle to fill out.
"It was scary and stressful," says Brittany. "I was 14 or 15 years old. I lost weight. My school counselor said that my teachers were starting to worry about me." After a brief hiatus in her secondary education, Brittany made her way back to Kiwassa, a unique Vancouver school district program based for at risk youth that have challenges with learning due to attendance, work, life or family issues.
The program's self-paced environment fit Brittany to a tee. With the support of her teachers, she was able to power through the program and soon came to the attention of STAND.
When she got the email from her teacher telling her she'd be receiving a scholarship, Brittany says she jumped up and down and then she cried. Despite a somewhat acrimonious relationship with her mother (who she hadn't spoken with for six months), she called her to tell her the good news. Her mother was very proud of her.
Brittany reserves special thanks for Vancouver School Board teacher Sandy Dowling who she says was a guiding light throughout the final year of her studies. The support of the STAND Foundation's profound impact on her life, she says.
"Without STAND's support, I wouldn't be able to go to school. I wouldn't be able to afford to be in that much debt and would have been stuck in a retail job, making slightly above minimum wage for a long time," she says.