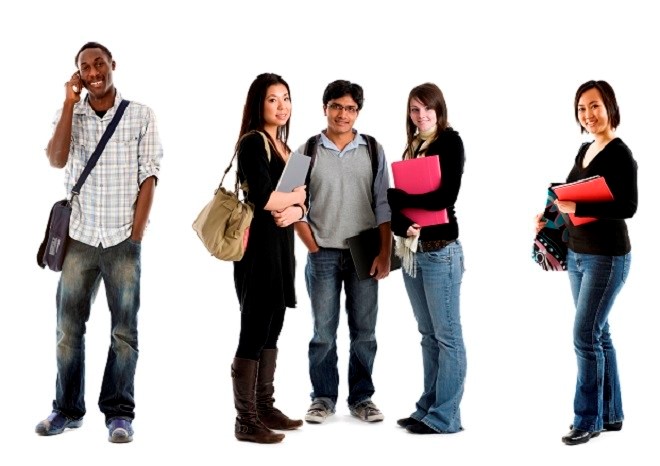 by Kurt Heinrich | Aug 21, 2013 | Case Studies, Learning & Thinking
The Potentiality inspires and educates changemakers who are passionate about building community.
One of the ways we do this is by featuring organizations (businesses, social enterprises, schools, and non-profits) that are doing cool things to build community.
This month, we are focusing on the STAND Foundation, an organization that supports vulnerable students helping them pursue their post-secondary educational goals.
Part 1 – The Context | Tell us about the STAND Foundation. What is STAND's unique value proposition and how do they deliver on it?
The Stand Foundation was founded in 2006 when Sophie Mas and Jeff Sundar ran into each other on a downtown Vancouver street and started talking about how they could give back to their community. The two had known each other for years, ever since they'd both worked for the Ministry of the Attorney General of BC. At the time, Mas was a coordinator who worked in the area of youth exploitation while Sundar worked on raising awareness around youth violence and implementing social engagement strategies to prevent kids from joining gangs. Both had gone their own way with Mas staying with the Attorney General's office and Sundar pursuing a career in the mining finance industry. While their career paths had diverged, both retained a passion for supporting their community.
The idea of STAND came from a shared belief that if you got to vulnerable students early enough and helped open doors with post-secondary training, you could profoundly impact their lives.
To do their part to remedy this situation, STAND raises money from the private sector (primarily mining and the financial services industries) and then solicits grant applications from students in the Vancouver School Board's alternative education programs. The organization draws on the philanthropic connections of a wide range of champions within the mining and financial services industries. Many of these champions now sit on the STAND Foundation Board.
The money raised is funneled into grants for a wide range of learners, including a large percentage of aboriginal learners and students who have found traditional schooling challenging.
Working with school-based staff, such as principals, teachers and youth and family workers, Mas sorts through dozens of applications each year in order to select students who could significantly benefit from post-secondary training, but who do not have the financial resources to pay for tuition and may lack the grades to compete for highly coveted scholarships and bursaries. The foundation's grants have helped 63 students pursue their dreams of post-secondary education. Many students have had multiple semesters at Kwantlen, Langara or BCIT funded.
As of July 2013, STAND has awarded a total of $176,000. Roughly 75 percent of the money raised to date has been placed in a permanent scholarship fund, which is managed by the Vancouver Foundation and which foundation hopes will one day surpass a million dollars.
Part 2 – The Challenge | Tell us about the community-based challenge STAND is addressing. What problem is it solving?
From her research and after consulting with colleagues in the Ministry of the Attorney General, it became clear to Sophie Mas that many kids between the ages of 19 -24 were both vulnerable and full of potential.
This was the age range when kids become "young adults" and lose many of the interconnected school, community and government services that had kept them on track. In many cases, they leave secondary schools and lose the day-to-day contact with their teachers and support workers that keeps them on track and moving forward.
"That's the age when usually people fall through the cracks," said Mas. "There just aren't that many support services for people that age."
If left too late, even significant intervention could be ineffective in helping them lead productive and happy lives. For many of the students, crime, idleness, substance use (and abuse) were just over a horizon that was cloudy and appeared to lack options. While many of these youth dreamed of post-secondary education as a way forward, the financial obligations presented a real and discouraging obstacle. For both Sundar and Mas, education was the obvious shining light for students hoping to make it out of this gloom. Education was a way these students could better their lives. Thus, STAND grants weren't seen as a "hand out" – they were an investment.
"Based on my experience sometimes there are plenty of situations where students can go down a different path if there are opportunities for them where they can turn their life around," says Mas. "STAND is designed to help these kids to change their life and avoid pitfalls like addiction, homelessness, depression or even the burden of taking on a huge amount of debt to pursue their education."
So, over the next five years, STAND would connect Vancouver's resource industry to young people who lacked financial resources at home or the ability to qualify for traditional scholarships. It was a match made in heaven.
Part 3 – The Community Potential | Tell us how STAND's service builds community.
There are lots of scholarships that are based on grades. But that's not what STAND is all about. They refer to their scholarships as grants and award them based on community need and personal circumstances. Many grant winners come from broken homes. Sometimes the youth of struggled with homelessness or other trauma. STAND grant winners have several things in common. None of them are your typical yearbook editor/student council president/top athlete/straight "A" IB student. All of them have demonstrated significant potential in their alternative classrooms and have the will to go on to post-secondary studies, but not the financial means to do so.
STAND is probably the only grant program of its kind in Metro Vancouver which looks to develop talent and unlock the potential of young people so they can improve their livelihoods by pursuing higher education.
In addition to supporting young community members in their education, the foundation also offers a mentorship program where students are connected with industry professionals in their areas of their interest. The mentorship program is designed to facilitate networking, a skill that's been so instrumental to the success of the foundation's founders.
The Closer | How the STAND Foundation Builds Community
The Potentiality focuses on how people can build community by harnessing key competencies – in this case the STAND Foundation is supporting dozens of students achieve their educational potential.
One of STAND's most powerful assets is the collaborative teamwork of its principals. The ability to adapt their plans to the economic environment and the peculiar (fundraising challenges) has helped STAND weather the storm. It stands as a great case study of how adaptability and collaboration can help an organization overcome significant challenges.
Photos courtesy of the STAND Foundation